The Ultimate Recruiting Solution
The Ultimate Recruiting Solution is a comprehensive recruiting program for attracting quality agents to your office—agents who bring a positive energy, welcome growth and add value to your company.
In just 45 minutes per day you can transform your office with this simple, easy-to-follow, organic recruiting system.
Call 1-800-945-3485 x2 to speak with a representative and place your order.
What would 5 new recruits mean for:
Your business?
Your brand in the marketplace?

Your office culture?

Your bottom line?
How It Works
You'll watch eight videos facilitated by Buffini & Company master trainer J'aime Nowak. During these sessions, you'll view seven on-demand training videos where Brian Buffini will provide insights, strategies and best practices that will transform you into the Ultimate Recruiter.
In just 8 Weeks You'll Learn:
Why consistent recruiting is critical to building your business
The two types of recruiting that will change your office culture
How to provide value to your current agents and turn them into recruiting advocates
Conversations for gaining interest from top producers and motivating them to join your company
How to become an effective recruiter in just 45 minutes a day
And more!
Ultimate Recruiting Solution Kit
Includes everything you need to start recruiting experienced producers as well as new, highly motivated agents.
Online Resource Center
Watch, listen to and download how-to videos, marketing materials, meeting best practices, dialogues and more.
Mentor Certification
One Buffini Mentor Certification license is included. Please call to talk to our Training Consultants about the best option for you.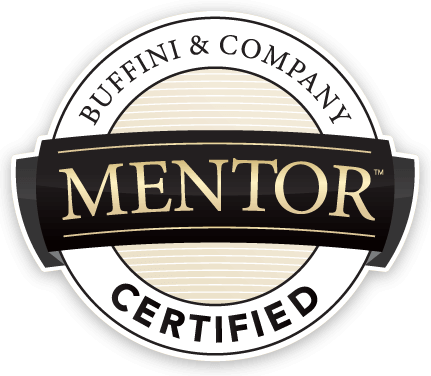 Become the Ultimate Recruiter Today!
Call 1-800-945-3485 x2 to speak with a representative and place your order.
Ultimate Recruiting Solution Kit
---
Training Workbook
Follow along with each session
---
3 Sets of Notecards
Build relationships with your agents and your recruit prospects
---
Oh, by the way®... Stickers
Ask for referrals!
---
The 45-Minute Plan
Follow these specific action steps to succeed
Online Resource Center
---
8 Powerful Video Sessions
---
3 Complete Office Meeting Plans
---
Recruiting Dialogues
Conversations that work with new agents & experienced producers
---
Recruiting Interview Role-Plays
---
12 Weekly Top Tips
Great tips to share with agents
---
And Much More!