Lead. Grow. Win.
Join top leaders in the real estate industry as they assemble in Phoenix, Arizona to learn how to lead with confidence, expand your business, build your brand and gain a competitive edge to dominate your market.
Learn how to expand while others retract, grow while your competition is stuck, and be confident when the marketplace is fearful.

Discover how to simplify your business, increase your teams creativity and greatly expand your teams productivity.

Uncover the secret to developing a culture of competitive excellence.

Get insights from the biggest names in real estate on where the market is, predictions for the future, and how you can adapt to the changes ahead.

Connect with like-minded peers with similar businesses over two days of synergy lunches and networking mixers.
Event Details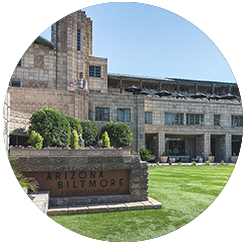 September 26-27, 2024
---
Arizona Biltmore
---
2400 E Missouri Ave
Phoenix, AZ 85016
---
Register now
|
View map
|
Book hotel
---
General Admission - $1,495
Certified (active) Mentors/Facilitators, Referral Maker® PRO & One2One Coaching™ Members - $995
Leadership Coaching Members - FREE

---
CANCELLATION POLICY: Cancellations for paid tickets within 60 days of the event will be subject to a $250 cancellation fee. Registration is not transferable.
If you have questions, please contact our team via Live Chat on our website or by telephone at 1-800-945-3485 x2.
Featured Speakers
Learn from the best minds in business during 10 content-packed sessions. Brian Buffini shares in-depth personal insights that helped him build a fortune and start his own journey towards significance. You'll only hear these at this event! Plus, you'll learn from world-class speakers and have personal interactions with special guests who are dedicated to growing just like you.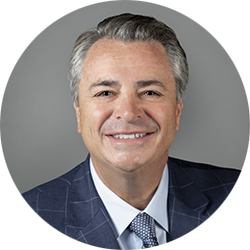 Brian Buffini
Chairman and Founder, Buffini & Company
Carey Lohrenz
First Female F-14 Tomcat Fighter Pilot
Julian Treasure
Communication and Sound Expert
Rachael Yeaman
Communication & Personality Profiling Expert, Executive Coach & Advisor
"Excellent, focused, and specific content for leaders. One of the best networking and idea sharing platforms I have ever been a part of!"
Craig Peterson
Westlake Village, CA
"This was the most amazing experience! The information given from the speakers was absolutely invaluable. It was fun, exciting and invigorating for my business!"
Linsey Mitchell
Dayton, TX
"Pertinent content, helpful synergizing and networking, excellent resources, great speakers, and much needed motivation."
Steven Bodner
Boalsburg, PA
"Next level content that is not only incredibly informative, diverse and applicable to many types of models, but also provided thoughtful themes running throughout."
Erin Maloney
Los Angeles, CA
Brian Buffini
Chairman and Founder, Buffini & Company
America's Largest Real Estate Training & Coaching Company
Brian Buffini built America's largest business coaching company on the belief that things could be better, people could do better, and their lives could be better. And they were. Buffini & Company has helped millions of people.
He's considered one of the world's most engaging and impactful public speakers, and along the way, has interviewed people from all walks, from Astronauts and All Stars, to Oscar winners and Olympians.
Brian has been a New York Times best-selling author and has been inducted into the Real Estate Hall of Fame.
He's driven by two things: the entrepreneurial spirit, and a profound need to help people get to their version of the good life.
Hugh McCutcheon
Coach, Author & Speaker
Hugh McCutcheon, originally from New Zealand, started his career in volleyball as a player before transitioning into high-level coaching, where he achieved remarkable success. Most notably, he led the USA men's national volleyball team to gold at the Olympic Games Beijing 2008, and then guided the USA women's national team to a silver medal at London 2012.
For the past decade McCutcheon has continued his successful coaching career in NCAA competition, at the University of Minnesota. McCutcheon has also made significant contributions to the development of the sport outside of coaching, both in his current role as the University of Minnesota's Assistant Athletics Director of Coach and Sport Development, and within international volleyball as the FIVB Technical and Coaching Commission President.
McCutcheon's educational background is equally impressive. He holds a Master's degree in business administration and a Master's degree in exercise science. This academic and business perspective provides him with a comprehensive understanding of leadership, sport and management at the highest level.
Dermot Buffini
Buffini & Company Chief Executive Officer
Known as "The Leader's Leader," Dermot Buffini has challenged and transformed what it means to be an effective Chief Executive Officer. As CEO of Buffini & Company, he spearheads a team that helps clients win in their businesses and their lives.
Before becoming CEO, Dermot's professional journey involved fostering corporate relationships and leading growth initiatives as the company's senior vice president of business development.
Recognized as a changemaker in the industry, Dermot has been a finalist for the San Diego Business Journal's CEO of the Year, an RISMedia Newsmaker and ranked in the Swanepoel Power 200. Under his leadership, Buffini & Company has been consecutively recognized as a Top Place to Work in San Diego since 2016. A Dublin native, Dermot embodies the "Emigrant Edge."
Dead Reckoning
Branding, Marketing & Advertising agency
Dead Reckoning agency has a combined 50 years in the branding, marketing and advertising space. This powerhouse team has helped some of the world's biggest brands, like Audi, Sony, PlayStation, Jameson, Heineken, WhiteClaw, Nike, Volkswagen and McDonalds, navigate the ever-changing media landscape to grow market share and long-term growth. 
Kevin Keenan
Founder & Creative Director at Dead Reckoning
Kevin Keenan has worked in branding, marketing, and advertising for almost 30 years. He has been creative director of some of the industry's leading creative agencies, in Ireland and around the world. Kevin has helped some of the world's biggest brands grow their share of the market, including Audi, Sony, Jameson, Heineken, WhiteClaw and many more.
Jean-Michel Leroux
Strategy Director at Dead Reckoning Agency
Jean-Michel has over ten years' experience working in strategic roles across a range of brands and countries. He brings valuable experience on national and international accounts such as Nike, White Claw, Volkswagen, Ubisoft, McDonalds, KPMG and Unilever to name just a few. His unique perspective helps him integrate data and insights with business and brand strategy to accelerate long-term growth.
Jamie Hickey
Digital Director at Dead Reckoning Agency
Through Digital, Communication, Media and Content Strategies, Jamie Hickey helps brands navigate the ever-changing media landscape to reach not only their full potential, but their most lucrative audiences, with strong brand building and compelling storytelling. Jamie has spent more than a decade helping some of the most recognisable brands achieve digital success, including Sony, PlayStation, White Claw, Vodafone & Jameson Irish Whiskey.
Derek Jones
Director of Community Relations, Buffini & Company
Derek Jones is the heart and soul of the Buffini & Company community. A master of all things energy and connection, you'll find Derek on stage bringing the room to life at most Buffini events. His presence is palpable, as an emcee he's shared the stage with the likes of Mel Robbins, Walter Bond, Sinbad as well as interviewed Olympian Apolo Ohno.
Derek joined Buffini & Company in 2007 and since that time has served in a variety of roles – working with the company's Buffini Group Leaders, managing the company's world-class events and growing the organization's vast network of clients... all of which brought him face to face with thousands of clients and customers.
A Sociology major in college, he has always been fascinated by human interaction and connection, making him a perfect fit for his current role - Director of Community Relations.
He is responsible for helping the company's Members connect with each other and strengthening the connection those Members have to Buffini & Company. Originally from Los Angeles, Derek currently resides in San Diego, California.
Lisa Bodell
FutureThink CEO
FutureThink CEO Lisa Bodell ranks among the Top 50 Speakers Worldwide and is the best-selling author of Kill the Company and Why Simple Wins. She's a global leader on simplification, productivity, and innovation, whose keynotes leave audiences inspired to change and arm them with radically simple tools to get to the work that matters.
Bodell brings a compelling perspective to the sought-after topics of simplification and innovation. A thought leader and serial entrepreneur, her transformational message has inspired executives at top-ranked organizations such as Google, Cisco, Citigroup, and the U.S. Navy War College.
Bodell has contributed her expertise to a wide variety of media. She is a monthly contributor to Forbes and has frequently appeared in other media including Fast Company, WIRED, The New York Times, Inc., Bloomberg Businessweek, Harvard Business Review, The Huffington Post, FOX News, and CNN.
Carey Lohrenz
First Female F-14 Tomcat Fighter Pilot
Carey Lohrenz knows what it takes to win in one of the highest pressure, extreme environments imaginable: in the cockpit at Mach 2.
As the first female F-14 Tomcat Fighter Pilot in the U.S. Navy, having flown missions worldwide as a combat-mission-ready United States Navy pilot, Lohrenz is used to working in fast moving, dynamic environments, where inconsistent execution can generate catastrophic results.
The same challenges are found in business: markets change, customer needs evolve and if you do not adapt quickly your company is at risk.
In her motivating and engaging keynote presentations, Carey shares her fascinating experiences operating in one of the world's most challenging environments - an aircraft carrier. She is uniquely qualified in the fundamentals of winning under pressure, reducing errors, and overcoming obstacles. Her mastery of these fundamentals can help your team triumph in this high-risk, time crunched world.
Carey Lohrenz's timely message about High Performing Teams and developing a Culture of Learning is based on the best-practices of high reliability organizations. The process Prepare, Perform, Prevail helps businesses manage risk while becoming a High Performing Organization. This message resonates with diverse audiences at every level of the company.
Carey has been requested by name from some of the top Fortune 100 businesses. Her ability to connect with both an audience and on a one-on-one level, coupled with her knowledge and experience in leading high-performing, diverse teams, has made her highly sought after as a business consultant and speaker.
Carey is a powerhouse in the field of delivering engaging Leadership, High Performing Organizations and Diversity Training that directly impacts a company's ROI and bottom line. Her experience in the all-male environment of fighter aviation and her ability to pass on the Lessons Learned in her career allow her to deliver insight and guidance from a credible platform on Women's Leadership Issues.
Carey has delivered her leadership and strategy experience to such companies as Cisco, Dell, TEVA, Deloitte, Underwriters Laboratories, Verizon, AT&T, Kimberly Clark, State Farm Insurance and Sea Ray Boats, to name a few.
Carey graduated from the University of Wisconsin where she was a varsity rower, also training at the pre-Olympic level. After graduation, she attended the Navy's Aviation Officer Candidate School before starting flight training and her naval career. She is currently working on her Master's in Business Administration in Strategic Leadership
Julian Treasure
Communication and Sound Expert
Julian Treasure is a sound and communication expert, author and international keynote speaker. His five TED talks have been viewed more than 130 million times, and one of them is the sixth most viewed of all time. He has been widely featured as a sound and communication expert in the world's media, including TIME Magazine; The Economist; The Times; and many international TV and radio stations and podcasts. He has been honoured with both Toastmasters International's Golden Gavel Award and the International Listening Associations's Special Recognition award.
Julian's first book, Sound Business, is the seminal work on effective business sound. His audio branding company The Sound Agency works with major brands worldwide, proving that good sound is good business by designing excellent customer experience for the ears.
Julian's award-winning second book, How To Be Heard: Secrets for Powerful Speaking and Listening, is a practical guide to improving personal communication skills. The audiobook version won both the SOVAS and Audie global awards for best business audiobook of the year. His seven-hour online course How To Speak So That People Want To Listen includes modules on public speaking and wellbeing for presenters.
Before The Sound Agency, Julian founded, grew and sold leading UK contract publisher TPD, during which time he was chairman of the Association of Publishing Agencies, a director of the Periodical Publishers Association, chairman of PPAinteractive and chairman of the UK government's Digital Content Forum. In 2002 he received the PPA Chairman's Award for services to the UK magazine publishing industry.
Julian is a Liveryman of the Worshipful Company of Marketors, a Fellow of the Royal Society of Arts and a long time musician, remembering with affection his two 1981 BBC John Peel sessions (the bands were Transmitters and Missing Presumed Dead). He lives in Orkney, Scotland with Jane and their daughters Holly and Sapphire.
Rachael Yeaman
Communication & Personality Profiling Expert, Executive Coach & Advisor
Rachael Yeaman empowers others to engage their innate strengths to live a life of deeper meaning and purpose. Over the course of the last two decades, Rachael has analyzed how individual strengths influence human emotion, thought and behavior. As Buffini & Company's in-house executive coach, Rachael works with the leadership team to bring their collective REALStrengths® into our corporate commitment and business strategy. She also leads the REALStrengths team in innovation, product development and experience enhancement to ensure more individuals have access to what makes them uniquely great.
Rachael holds a bachelor's degree in psychology from Pepperdine University, and master's degree in clinical psychology from Azusa Pacific University. She strives to live every day with a grateful heart, joyful attitude, curious mind and intentional action.
Amy Somerville
Vice President of Professional Development & Industry Engagement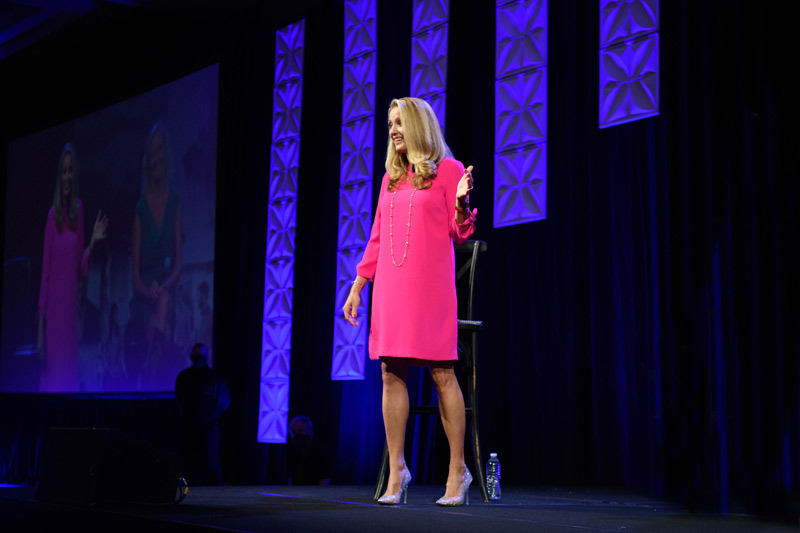 As Vice President of Professional Development & Industry Engagement, Amy Somerville leads Buffini & Company's professional development efforts and leverages her valuable experience as an acclaimed national presenter to support international, team, broker and agent training programs. Amy is a visionary leader and a go-to, high-energy speaker, panelist and facilitator. She has been the host of Buffini & Company 7 Figure Club — Live™ and has also shared the stage with the likes of Jay Leno and Wayne Brady. Amy holds a bachelor's degree in journalism and technical communications from Colorado State University, did MBA coursework at the University of New Mexico's Anderson School of Business and completed an executive development program at The Wharton School at the University of Pennsylvania. Amy is married to her college sweetheart, Lance, and they are proud parents of two young daughters.