Elevate your leadership skills in 2023
In the self-employed world of real estate, connecting and brainstorming with the best in the business is essential to every team leader's success. At this annual two-day conference style event, top industry leaders from across North America gather to exchange ideas, grow their leadership skills and work on building their legacy business.
Discover why teams are the single greatest economic opportunity to hit the real estate industry.

Learn how to become the leader your team needs from industry legends with decades of proven leadership success.

Uncover the dysfunctions on your team and how to fix them.

Find out how to double your income, take more time off and build a legacy business.

Connect and brainstorm with fellow top industry leaders and learn what's working, and not working, for them and their teams.
Event Details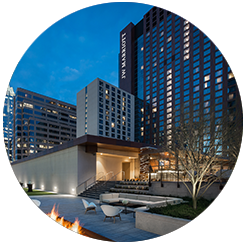 September 7-8, 2023
---
JW Marriott Austin

---

110 E 2nd St
Austin, TX 78701

---

View Map

|

Book Hotel

---

General Admission - $1,495
Referral Maker® PRO, Group & One2One Coaching™ Members - $995
Team Coaching Members - FREE

---

CANCELLATION POLICY: Cancellations for paid tickets within 60 days of the event will be subject to a $250 cancellation fee. Registration is not transferable
Featured Speakers
Learn from the best minds in business during 10 content-packed sessions. Brian Buffini shares in-depth personal insights that helped him build a fortune and start his own journey towards significance. You'll only hear these at this event! Plus, you'll learn from world-class speakers and have personal interactions with special guests who are dedicated to growing just like you.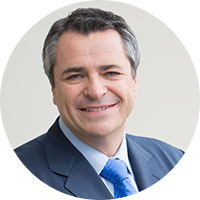 Brian Buffini
Buffini & Company Chairman and Founder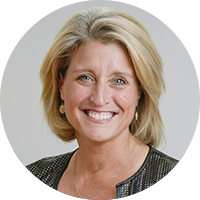 Lisa Bodell
FutureThink CEO
Day 1: Thursday, September 7
Event check-in and badge pick-up opens at 7:30 a.m. outside the general session ballroom.
---
7:30 – 9:00 a.m.
Check-in
---
9:00 – 10:30 a.m.
Session 1: Brian Buffini
---
10:30 – 11:00 a.m.
Break
---
11:00 a.m. – 12:00 p.m.
Session 2: Brian Buffini
---
12:00 – 2:00 p.m.
Lunch
---
2:00 – 3:00 p.m.
Session 3: Lisa Bodell
---
3:00 – 3:30 p.m.
Break
---
3:30 – 4:30 p.m.
Session 4
---
6:00 – 9:00 p.m.
Evening Reception
Day 2: Friday, September 8
---
9:00 – 10:30 a.m.
Session 5
---
10:30 – 11:00 a.m.
Break
---
11:00 a.m. – 12:00 p.m.
Session 6
---
12:00 – 2:00 p.m.
Lunch
---
2:00 – 3:00 p.m.
Session 7
---
3:00 – 3:30 p.m.
Break
---
3:30 – 4:30 p.m.
Session 8: Brian Buffini
"Excellent, focused, and specific content for Team Leaders. One of the best networking and idea sharing platforms I have ever been a part of!"
Craig Peterson
Westlake Village, CA
"This was the most amazing experience! The information given from the speakers was absolutely invaluable. It was fun, exciting and invigorating for my business!"
Linsey Mitchell
Dayton, TX
"Pertinent content, helpful synergizing and networking, excellent resources, great speakers, and much needed motivation."
Steven Bodner
Boalsburg, PA
"Next level content that is not only incredibly informative, diverse and applicable to many types of models, but also provided thoughtful themes running throughout."
Erin Maloney
Los Angeles, CA
Brian Buffini
Chairman and Founder, Buffini & Company
America's Largest Real Estate Training & Coaching Company
Brian Buffini built America's largest business coaching company on the belief that things could be better, people could do better, and their lives could be better. And they were. Buffini & Company has helped millions of people.
He's considered one of the world's most engaging and impactful public speakers, and along the way, has interviewed people from all walks, from Astronauts and All Stars, to Oscar winners and Olympians.
Brian has been a New York Times best-selling author and has been inducted into the Real Estate Hall of Fame.
He's driven by two things: the entrepreneurial spirit, and a profound need to help people get to their version of the good life.
Ethan Kross
Ethan Kross is an award-winning professor and bestselling author in the University of Michigan's top ranked Psychology Department and its Ross School of Business. He studies how the conversations people have with themselves impact their health, performance, decision-making, and relationships. Kross wrote the national bestseller Chatter: The Voice in Our Head, Why it Matters and How to Harness It, which was chosen as one of the best new books of the year by the Washington Post, CNN, USA Today, and Amazon. It was also the Winning Winter 2021 selection for Malcolm Gladwell, Adam Grant, Susan Cain, and Dan Pink's Next Big Idea Book Club. Described as a "masterpiece" by pioneering researcher Angela Duckworth, Chatter will soon be translated into over 35 languages.
Dermot Buffini
Dermot Buffini is the CEO of Buffini & Company, the largest business coaching and training company in North America.
Joining Buffini & Company in 1999 as the Senior Vice President of Business Development, Dermot was responsible for developing new markets and corporate partnerships, as well as the company's overall growth plan. He quickly became known as a passionate leader and prominent business strategist. Dermot assumed the CEO role in 2013 and under his leadership provides a significant impact in the lives of more than six million people from 164 countries through the company's events, podcast, training and coaching programs.
Originally from Dublin, Ireland, Dermot immigrated to San Diego, California, in 1999. He can be heard every month on America's fastest growing business podcast, The Brian Buffini Show exploring the mindset, motivation and methodologies of success.
Patrick Lencioni
Founder & President of The Table Group
Patrick Lencioni is founder and president of The Table Group, a firm dedicated to providing organizations with ideas, products and services that improve teamwork, clarity and employee engagement.
Lencioni's passion for organizations and the people who work in them is reflected in his writing, speaking and executive consulting. He is the author of twelve best-selling books with nearly seven million copies sold. After eighteen years in print, his classic book, The Five Dysfunctions of a Team, remains a fixture on national best-seller lists. His most recent book, The Motive: Why So Many Leaders Abdicate Their Most Important Responsibilities, was released in February 2020. He is also the host of the popular business podcast, At The Table with Patrick Lencioni. Pat's latest model, The Six Types of Working Genius, is designed to help people find joy and energy in their work.
Lisa Bodell
FutureThink CEO
FutureThink CEO Lisa Bodell ranks among the Top 50 Speakers Worldwide and is the best-selling author of Kill the Company and Why Simple Wins. She's a global leader on simplification, productivity, and innovation, whose keynotes leave audiences inspired to change and arm them with radically simple tools to get to the work that matters.
Bodell brings a compelling perspective to the sought-after topics of simplification and innovation. A thought leader and serial entrepreneur, her transformational message has inspired executives at top-ranked organizations such as Google, Cisco, Citigroup, and the U.S. Navy War College.
Bodell has contributed her expertise to a wide variety of media. She is a monthly contributor to Forbes and has frequently appeared in other media including Fast Company, WIRED, The New York Times, Inc., Bloomberg Businessweek, Harvard Business Review, The Huffington Post, FOX News, and CNN.
Amy Somerville
Vice President of Professional Development & Industry Engagement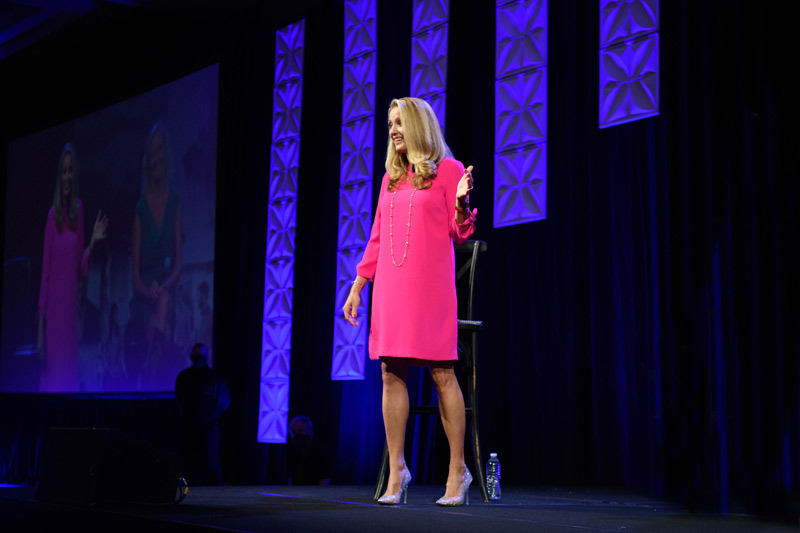 As Vice President of Professional Development & Industry Engagement, Amy Somerville leads Buffini & Company's professional development efforts and leverages her valuable experience as an acclaimed national presenter to support international, team, broker and agent training programs. Amy is a visionary leader and a go-to, high-energy speaker, panelist and facilitator. She has been the host of Buffini & Company 7 Figure Club — Live™ and has also shared the stage with the likes of Jay Leno and Wayne Brady. Amy holds a bachelor's degree in journalism and technical communications from Colorado State University, did MBA coursework at the University of New Mexico's Anderson School of Business and completed an executive development program at The Wharton School at the University of Pennsylvania. Amy is married to her college sweetheart, Lance, and they are proud parents of two young daughters.