Reach New Levels of Success in 2022
Gain a clear vision of the life & business you want at this three-day, elite business conference where the best of the best in real estate join Brian Buffini and special guests for a unique journey of personal and professional growth.
Discover what you really want from your business, your life and your relationships

Uncover roadblocks that are holding you back from your true potential

Harness your unique gifts and abilities

Experience your own personal breakthroughs in an intimate environment

Get next-level strategies and develop your plan for building a rich life

Synergize with a powerful community and build lifelong relationships with top-earning, growth-minded professionals
Event Details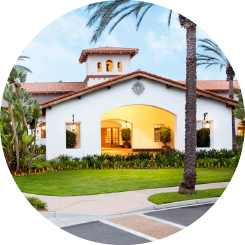 Join Waitlist
May 1 - 4, 2022
---
Omni La Costa
---
2100 Costa Del Mar Rd
Carlsbad, CA 92009
---
---
$3,000


---
"Peak Experience has become my favorite event; not just content that challenges us, but the environment created by the folks who continue the journey of self improvement."
Kurt Heater, Broker/Owner
Grants Pass, OR
"I just finished my first Peak Experience and it was the most incredible and awe inspiring event I have ever attended. You stripped me to the core and molded me into a better person."
Cindi Hayne, Broker
Hamilton, MT
"What an awesome Peak this is, I loved, loved, loved, loved every session! No one puts on a Peak event like you — one so meaningful, impactful, helpful and yet challenging me to be better!"
Anne Marie Faulkner, Principal Broker
Beaverton, OR
"I've been to 10 MasterMinds and finally got into Peak...Once you come to Peak, you will not stop coming!"
Cathy Shultz, Sales Associate
Jamison, PA
"I feel very lucky to be here with all the elite professionals and to be able to learn from them. It's easy to fit in whether it's your first year or you've been going for many years."
Colleen Goedker, Realtor
Brainerd, MN
Join Waitlist
Thank you for your interesting in joining the waitlist for The Peak Experience 2021! Please read the terms below in full before you proceed.
To officially be added to the waitlist, you will be asked to submit initial or full payment for the event to hold your spot.
You are being added to a waitlist that will backfill seats when other attendees cancel. You are not promised a seat at this years event by completing the waitlist registration process. Waitlisted registrations will be accepted based on the time and date each individual joined the waitlist.
Buffini & Company will contact you by the end of February to inform you if your registration was accepted.
If we are unable to host you at this year's event, we will either issue you a full refund of the amount paid, or roll your registration fee over to the 2022 event—whichever option you prefer.

Please note, if you choose to roll over your registration to 2022, your seating order will come AFTER anyone who registers onsite at the 2021 event.

If a spot becomes available to you and you later cancel your registration to attend after March 31, 2021, you will receive a refund, less a $500 cancellation fee. If you withdraw your name from the waitlist before a seat has become available for you, you will not be subject to this $500 fee.
Please call 1-800-945-3485 x2 if you have any questions regarding the waitlist for The Peak Experience 2021.
Brian Buffini
Brian Buffini was born and raised in Dublin, Ireland, and immigrated to San Diego in 1986 where he became the classic American rags to riches story.
After becoming one of the nation's top Realtors®, he founded Buffini & Company™—an organization dedicated to sharing his powerful lead-generation systems with others.
Based in Carlsbad, California, Buffini & Company has trained over 3 million business professionals in 37 countries and currently coaches and trains more than 25,000 business people across North America.
Today, Brian travels the world sharing a message of encouragement about how to "live the good life." His wit, wisdom and motivational style make him a dynamic speaker, adept at helping people tap into their full potential and achieve their dreams. In 2017, he became a New York Times, Amazon and Wall Street Journal best-seller with his latest book, "The Emigrant Edge".
Bob Beaudine
Bob Beaudine is president and CEO of Eastman & Beaudine, one of the top executive search firms in the nation working with Fortune 500 companies, entertainment entities, sports organizations, Olympic bodies, universities, non-profits and more. Named by Sports Illustrated as the "Most Influential Man in Sports You've Never Heard of," Bob has staffed leadership at major organizations like the NBA, MLB, NFL, NHL and the U.S. Olympics, as well as university departments and non-profits. He is a bestselling author known for his books "The Power of WHO!" and "2 Chairs" focusing on goal-getting and spirituality. He has spoken at conferences around the world, and has appeared on The Today Show, Fox Business Network, Canada's Business News Network and other programs. Bob and his wife, Cheryl, have been married over three decades and have three grown daughters and three grandchildren.
Dermot Buffini
Dermot Buffini is the CEO of Buffini & Company, the largest business coaching and training company in North America.
Joining Buffini & Company in 1999 as the Senior Vice President of Business Development, Dermot was responsible for developing new markets and corporate partnerships, as well as the company's overall growth plan. He quickly became known as a passionate leader and prominent business strategist. Dermot assumed the CEO role in 2013 and under his leadership provides a significant impact in the lives of more than six million people from 164 countries through the company's events, podcast, training and coaching programs.
Originally from Dublin, Ireland, Dermot immigrated to San Diego, California, in 1999. He can be heard every month on America's fastest growing business podcast, The Brian Buffini Show exploring the mindset, motivation and methodologies of success.
Neil Pasricha
Leadership and Happiness Expert
After graduating from Harvard Business School, Neil Pasricha spent a decade as Director of Leadership at Walmart, the world's largest company. While there he wrote the 50-million-hit, award-winning blog 1000 Awesome Things and the New York Times bestsellers The Book of Awesome and The Happiness Equation which have been on international bestseller lists for over 200 weeks and sold over a million copies.
Neil's research and books on happiness, mindset, and human potential have received attention from Harvard Business Review, The New Yorker, The Sunday Times,CNN, and BBC.
Connect: Facebook | Twitter | Instagram | YouTube | Linkedin
Sir Ken Robinson
Internationally Acclaimed Expert on Creativity and Innovation and Author, Finding Your Element, The Element and Out of Our Minds
An internationally recognized authority in creativity and innovation in education and business, Sir Ken Robinson is also one of the world's leading speakers. Videos of his famous talks to the prestigious TED Conference are the most viewed in the history of the organization and have been seen by an estimated 300 million people in over 150 countries.
Sir Ken works with governments in Europe, Asia and the US, international agencies, Fortune 500 companies and leading cultural organizations. He led a national commission on creativity, education and the economy for the UK Government, was the central figure in developing a strategy for creative and economic development as part of the Peace Process in Northern Ireland, and was one of four international advisors to the Singapore Government for a strategy to become the creative hub of SE Asia.
Called "one of the world's elite thinkers on creativity and innovation" by Fast Company magazine, Sir Ken has received numerous awards and recognitions for his groundbreaking contributions. He was included in Thinkers50 list of the world's leading business thinkers and has been named one of TIME/Fortune/CNN's Principal Voices. In 2003, he received a knighthood from Queen Elizabeth II for services to the arts. His 2009 book, The Element: How Finding Your Passion Changes Everything, is a New York Times best seller and has been translated into 21 languages. A 10th anniversary edition of his classic work on creativity and innovation, Out of Our Minds: Learning to be Creative, was published in 2011. Finding Your Element: How to Discover Your Talents and Passions and Transform Your Life, was published by Viking in May 2013 and is also a New York Times best seller. His latest book, Creative Schools: The Grassroots Revolution That's Transforming Education (Viking, 2015), written with Robinson's trademark wit and engaging style, includes groundbreaking research and tackles the critical issue of how to transform the nation's troubled educational system.