Reach New Levels of Success in 2022
Gain a clear vision of the life & business you want at this three-day, elite business conference where the best of the best in real estate join Brian Buffini and special guests for a unique journey of personal and professional growth.
Discover what you really want from your business, your life and your relationships

Uncover roadblocks that are holding you back from your true potential

Harness your unique gifts and abilities

Experience your own personal breakthroughs in an intimate environment

Get next-level strategies and develop your plan for building a rich life

Synergize with a powerful community and build lifelong relationships with top-earning, growth-minded professionals
Event Details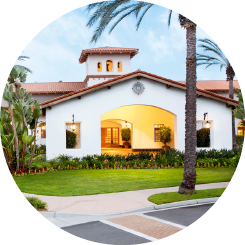 Join Waitlist
May 1 - 4, 2022
---
Omni La Costa
---
2100 Costa Del Mar Rd
Carlsbad, CA 92009
---
---
$3,000


---
Featured Speakers
Learn from the best minds in business during 10 content-packed sessions. Brian Buffini shares in-depth personal insights that helped him build a fortune and start his own journey towards significance. You'll only hear these at this event! Plus, you'll learn from world-class speakers and have personal interactions with special guests who are dedicated to growing just like you.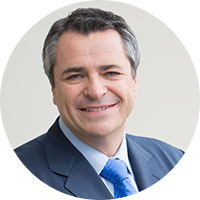 Brian Buffini
Buffini & Company Chairman and Founder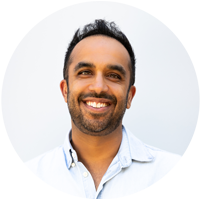 Neil Pasricha
Leadership and Happiness Expert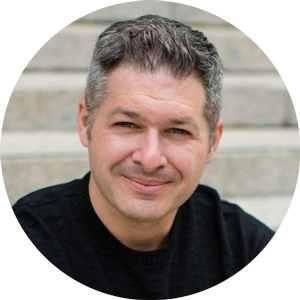 Ethan Kross
Leading Expert on The Conscious Mind & Bestselling Author
"Peak Experience has become my favorite event; not just content that challenges us, but the environment created by the folks who continue the journey of self improvement."
Kurt Heater, Broker/Owner
Grants Pass, OR
"I just finished my first Peak Experience and it was the most incredible and awe inspiring event I have ever attended. You stripped me to the core and molded me into a better person."
Cindi Hayne, Broker
Hamilton, MT
"What an awesome Peak this is, I loved, loved, loved, loved every session! No one puts on a Peak event like you — one so meaningful, impactful, helpful and yet challenging me to be better!"
Anne Marie Faulkner, Principal Broker
Beaverton, OR
"I've been to 10 MasterMinds and finally got into Peak...Once you come to Peak, you will not stop coming!"
Cathy Shultz, Sales Associate
Jamison, PA
"I feel very lucky to be here with all the elite professionals and to be able to learn from them. It's easy to fit in whether it's your first year or you've been going for many years."
Colleen Goedker, Realtor
Brainerd, MN
Brian Buffini
Buffini & Company Chairman and Founder
Brian Buffini was born and raised in Dublin, Ireland, and immigrated to San Diego in 1986 where he became the classic American rags to riches story.
After becoming one of the nation's top Realtors®, he founded Buffini & Company™—an organization dedicated to sharing his powerful lead-generation systems with others.
Based in Carlsbad, California, Buffini & Company has trained over 3 million business professionals in 37 countries and currently coaches and trains more than 25,000 business people across North America.
Today, Brian travels the world sharing a message of encouragement about how to "live the good life." His wit, wisdom and motivational style make him a dynamic speaker, adept at helping people tap into their full potential and achieve their dreams. In 2017, he became a New York Times, Amazon and Wall Street Journal best-seller with his latest book, "The Emigrant Edge".
Ethan Kross
Ethan Kross is an award-winning professor and bestselling author in the University of Michigan's top ranked Psychology Department and its Ross School of Business. He studies how the conversations people have with themselves impact their health, performance, decision-making, and relationships. Kross wrote the national bestseller Chatter: The Voice in Our Head, Why it Matters and How to Harness It, which was chosen as one of the best new books of the year by the Washington Post, CNN, USA Today, and Amazon. It was also the Winning Winter 2021 selection for Malcolm Gladwell, Adam Grant, Susan Cain, and Dan Pink's Next Big Idea Book Club. Described as a "masterpiece" by pioneering researcher Angela Duckworth, Chatter will soon be translated into over 35 languages.
Neil Pasricha
Leadership and Happiness Expert
After graduating from Harvard Business School, Neil Pasricha spent a decade as Director of Leadership at Walmart, the world's largest company. While there he wrote the 50-million-hit, award-winning blog 1000 Awesome Things and the New York Times bestsellers The Book of Awesome and The Happiness Equation which have been on international bestseller lists for over 200 weeks and sold over a million copies.
Neil's research and books on happiness, mindset, and human potential have received attention from Harvard Business Review, The New Yorker, The Sunday Times,CNN, and BBC.
Connect: Facebook | Twitter | Instagram | YouTube | Linkedin